18 – 21 September 2017, 
SUNTEC SINGAPORE CONVENTION & EXHIBITION CENTRE
Meet Data Terminator at Booth: M24
About the Event:
The cyberspace is a necessity, both in the personal and work space. In an increasingly digital world, how individuals, governments and companies protect their digital assets has increasingly become a hot button issue. With cybersecurity issues spanning not just technology but also legal, business, strategy and policy, companies are realising more and more, how important it is to gain a coherent understanding of a complicated and diverse topic.
The Singapore International Cyber Week 2017 is the ideal platform to discuss, network, strategise and form partnerships in the cybersecurity space. Taking place from 18th – 21stSeptember 2017, the region's most established Cybersecurity event continues its theme, "Building a Secure and Resilient Digital Future through Partnership", underscoring the importance of cross-border partnerships in securing the use of cyberspace. Last year's event hosted more than 6,000 cybersecurity experts from the region and beyond, as well as 100 exhibitors and sponsors, and we expect our 2017 showing to be bigger and better.
The cornerstone conference and exhibition for the week, GovernmentWare, will see its 26th showing this year, inviting technology leaders, industry professionals, policy-makers and innovators to showcase the latest in technology, network and discuss key challenges in growing cybersecurity capabilities, cooperation with like-minded partners and other leading challenges in the cyberspace domain.
RECOMMENDED CONFERENCE SPEAKER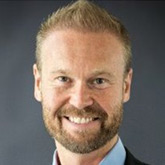 Fredrik Forslund
Vice President, Enterprise & Cloud Erasure Solutions
Blancco Technology Group
Date: 21 September 2017
Time: 1140 – 1220 hrs
Venue: Auditorium, Hall 406, Level 4
BIOGRAPHY
Fredrik Forslund serves as Director of Cloud & Data Center Erasure Solutions for Blancco, a division of Blancco Technology Group. Bringing over 15 years of experience, he previously founded SafeIT Security, a security software company focusing on encryption and selective data erasure. With a keen eye for streamlining corporate IT security efficiencies and maintaining compliance with data privacy legislation, he is often regarded as a trusted advisor among customers. Prior to joining Blancco, he served as a Management Consultant for McKinsey & Company. Having lived and worked in the U.S. and Europe, Forslund understands the operational, financial and cultural nuances of driving global business growth. When he's not guiding customers through data erasure, or working with Blancco's internal teams, he can be found speaking at industry conferences, such as Cloud Expo Europe.
TRACK
Enterprise Security and Data Protection: Trends & Technologies
PRESENTATION TITLE
Avoiding Data Breaches and Achieving Compliance Through Updated Policy and Active Data Life Cycle Management
ABSTRACT
This session will update you on regulatory trends around the world and measures you can take to achieve best practice in real life with a focus on controlling and understanding data end of life situations. Your cyber security and IT security policies needs constant attention and updating to ensure that your business does not suffer from damaging data breaches. By analyzing your data life cycle, regulations and compliance combined with existing policies- you can come out as a winner. The goals are to reduce risk exposure, reduce operational costs and to be compliant in global business environment.
You can find more information about the Event and how to attend, in its official website, here: https://www.sicw.sg/
Looking forward to meeting you at SICW this year!
Data Terminator.