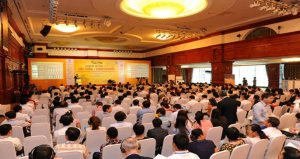 Banking Vietnam, organized by State Bank of Vietnam, Vietnam Banks Association and IDG Vietnam is the largest and most influential annual banking conference and expo in Vietnam. On behalf of organizers, we are pleased to invite you to participate in Banking Vietnam 2014 on 20-22 May 2014 at Melia Hotel, Hanoi to enjoy the latest excitements in Banking trends and IT solutions.
With the 17th organization, Banking Vietnam is the most prestigious annual banking conference and exposition in Vietnam. With the participation and strong supports from the State Bank of Vietnam's government leaders, Banking Vietnam has gained enormous interest and been marked as the "must-attend" conferences by bankers' community in Vietnam.
This year, featuring the theme "Innovative Banking: Building Trust and Customer Engagement" , the 17th Banking Vietnam 2014 hopes to bring in the latest insights that enable audience to stay on top of current development, update technology solutions to enjoy higher satisfaction and loyalty from customers while  improving scalability and agility in banking system.
Together with the conference, the exhibition will excite you with the showcase of newest technologies and products within the banking field and brings unique access to 400 CIOs, CSOs, IT Directors – Key decision makers for IT Purchasing.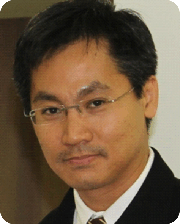 Speaker – Mike Tan – Founder and Director of DT Asia group
Mike graduated from University of Alberta, Canada in 1989 with a degree in Computer Engineering. He did R&D work for his university and the Singapore Defence Science Organization before working the next 15 years for technology giants Hewlett-Packard and Dell. Since 2007, Mike has founded various business start-ups. DT Asia was created as a value added distribution for best-in-class information leakage protection service and solutions for government and financial institutions across Asia. DT technology partners include leading-edge security companies from USA, Israel, Hungary, Finland and South Korea .
Topic – How Top Government Organizations and Global Technology Companies Fight Advanced Cyber Threats